Beginner's Guide To Shipping Abroad
Whether you're looking to expand your business or send an item to a loved one abroad, getting to grips with international shipping is no easy feat. That's because there are a lot of steps involved in the process, many of which aren't a factor when you are posting an item domestically. 
As well as reading up on the customs rules of the country you are looking to ship to, it's also essential to ensure the item will be in safe hands, especially if using unfamiliar shipping or delivery companies.
In today's post, we'll be sharing our beginner's guide to international shipping to make the process as smooth as possible.

Find The Right Courier
Consider which is the best company for the job, since this will impact every other stage of the shipping process.
For example, Nationwide Courier has an impressive 4.93 average rating based on independent reviews of our service. Some of the aspects our customers have highlighted include the ease of booking a courier delivery, high-value fragile items arriving safely, the ability to live chat with our agents and our extremely efficient service. Though, don't just take our word for it, have a read for yourself!
If located in another country or planning to use any other courier service, it's imperative the company follows the same high standards. Sadly, we've all seen videos of parcels being thrown over the fence and many other unprofessional acts, and this is the last thing you want to experience as a customer, whether the item you are shipping is for business or personal reasons. 
Export Customs Clearance
Normally, customs is only associated with the country your shipment will arrive at. However, the process actually begins with UK customs to ensure everything is above board with your consignment. You will need to submit all relevant documents if your item is to make it to its intended destination. 
Now is also a great time to read up on prohibited items, as these may differ from what is accepted when posting an item within the UK. 
Air Freight Or Cargo Shipping
The two main ways of shipping items are by air or sea. Depending on what the item is and where it's going, one method may be more appropriate than the other. As an example, larger commercial consignments tend to be sent via cargo shipping.
You will be aware of which method your consignment will take before the item is sent off. This means you'll not only know the involved costs and expected timeframe but also how the item needs to be correctly packaged to meet the regulations of that particular method. 
Import Customs Clearance
Whenever shipping abroad, you should always familiarise yourself with both the costs and regulations associated with the destination country.
As an example, US customs require a detailed breakdown of the items in the consignment along with their individual value to be clearly displayed on the front of the parcel before it leaves the UK. There may be additional taxes and charges that will need to be paid so that the item is delivered, otherwise the costs could be passed onto the recipient of the item may even be returned to the sender.
There are usually options to speed up the process of import customs, though this will usually be at a significantly higher cost. If looking to ship internationally as a business, you'll need to work out the shipping costs to pass onto the customer before they purchase an item to avoid high charges for your business. 
Nationwide Courier Service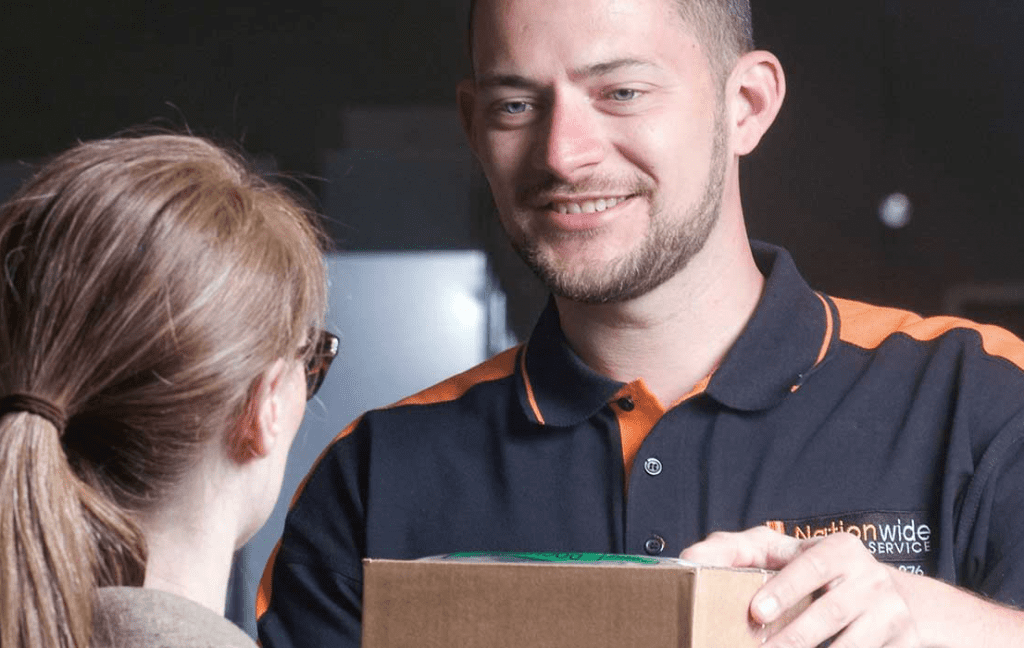 Are you looking to ship items a little closer to home? Nationwide Couriers is a UK based courier service. We have a network of over 2,500 delivery drivers, meaning we can always get your items where they need to be.
We have locations in Northampton, London, Manchester, Stoke-on-Trent, and many more!
All we need is your postcode and the delivery postcode to get started. From there, you can select whether you need the item ASAP or whether you'd simply like to pre-book a delivery. 
We'll then give you available vehicle options, along with a price and time frame quotation.
Take a look at our service and get in touch on 0115 9865276 if you have any questions. Or scroll to the top of the page to access our free instant quotation service.