When it comes to warehouses and the supply of goods, there are a number of common processes used across the globe. These processes enable a warehouse or factory to work effectively and efficiently, with an easy work flow in place. With both electrical and handheld stations in place, these processes subsequently move products from production to the final destination. Although each business will have their own way of doing things, here are 6 essential steps which a majority of warehouses abide by. 

Receiving goods 
Receiving produce is the first warehouse process no matter the industry, and is arguably the most crucial. In order to complete this step correctly, the warehouse then needs to verify that they've received the goods in the correct quantity, expected condition, and at the right time. Failing to verify all this information can ultimately affect the next steps. 
Receiving also involves the responsibility of transport to the warehouse. This places accountability on the warehouse themselves for maintaining good condition of the produce until they are shipped. 
Putting away 
Putting away the received goods is the second warehouse process. This step is simply the movement of goods from the receiving dock to the correct warehouse location. Putting away products correctly in an organised manner can offer many benefits including : 
Faster and more efficient storage

Travel time is minimised

Safety of goods and employees

Utilises warehouse space

Cargo is easier and faster to find and track
Storage
Storage in the warehouse ensures goods are placed into their most appropriate area. When complete, the storage process not only keeps the warehouse neat and tidy, but also ensures workers know the location of each product. This process also requires more thought. Depending on the type of goods being stored, certain materials or qualities may require specific environments. 
Picking
Through customer demand, picking is the process of finding orders and goods required for later delivery. Optimising this process can reduce costs significantly and also increase warehouse efficiency. 
Investing in technologies such as mobile and wearables can assist in streamlining the picking process as this allows clerks to access picking lists wirelessly, control systems in real time, and scan throughout the warehouse.
Packing
Packing is the warehouse process whereby previously picked items are packed to prepare them for shipment to the final destination. One of the key tasks involved in packing is to ensure that damage is limited from the time items leave the warehouse and the customer receives the goods on time. Additionally, packaging may differ depending on the products being sent. For example, fragile goods or fresh foods may require special handling. 
Shipping
Shipping is the final  process but is also the start of the transport journey from the warehouse to the customer. Shipping is reliant on all the past tasks and is only considered successful if the right order is sorted, dispatched and delivered safely. The previous steps, including put away, picking, and packing, are vital for the success of shipping as they ensure the correct goods are being shipped out.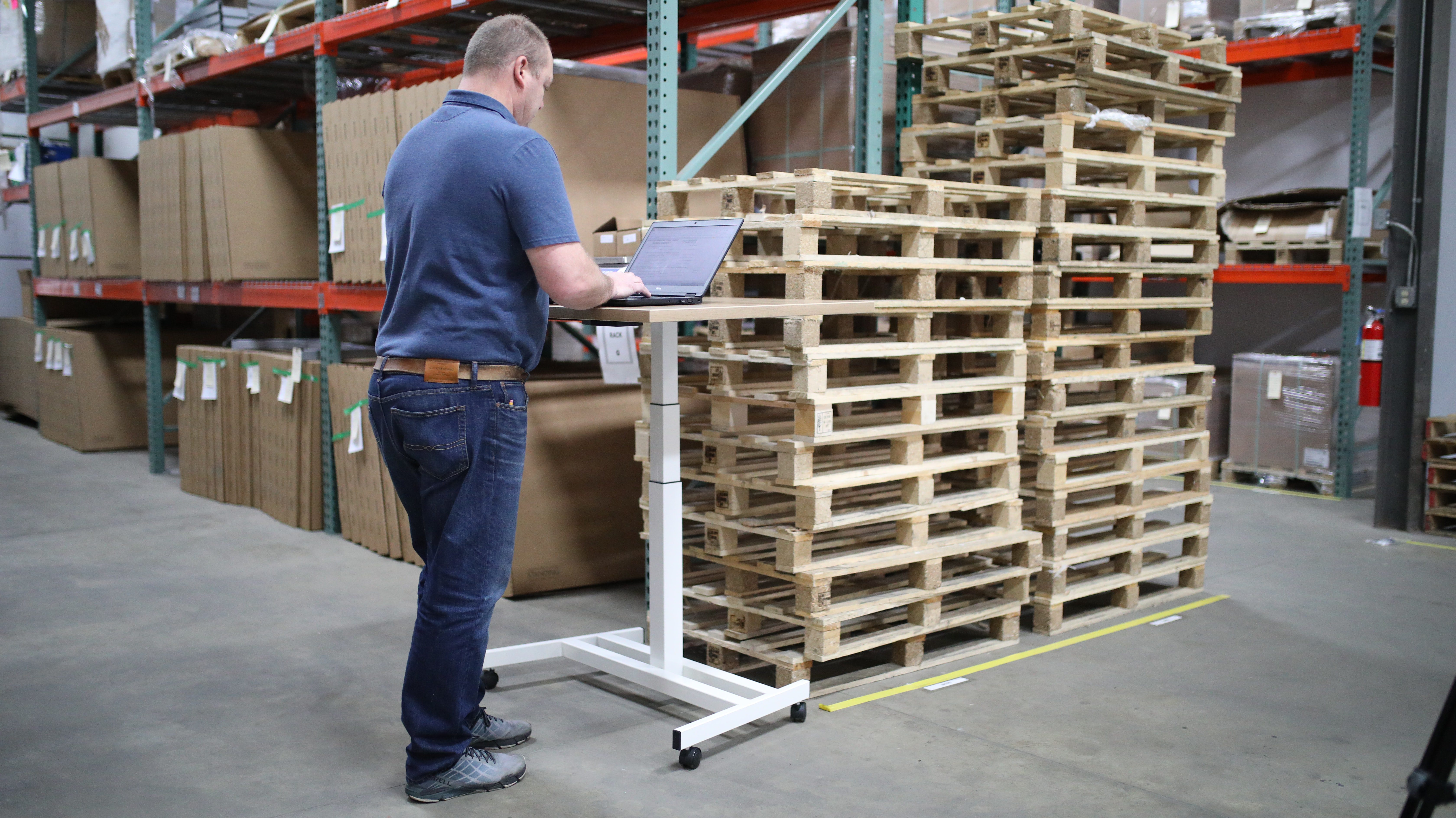 UK Courier Service
Do you own or manage a warehouse and need a reliable courier service?
Here at Nationwide Couriers, we provide a variety of courier services for warehouses. We have a network of over 2,500 delivery drivers, meaning we can always get your items where they need to be.
We have locations in Birmingham, Northampton, Nottingham, Leeds, London, Manchester, Stoke-on-Trent, and many more!
All we need is your postcode and the delivery postcode to get started. From there, you can select whether you need the item ASAP or whether you'd simply like to pre-book a delivery. We'll then give you available vehicle options, along with a price and time frame quotation.
Take a look at our service and get in touch on 0115 9865276 if you have any questions. Or opt for our free instant quotation service.