No contact delivery is a method which has become widely known during and post pandemic. With this being a technique many continue to practise, it seems to be here to stay. Ranging from take out food delivery to amazon parcels, couriers and postmen continue to use no contact delivery on a daily basis. Although it seems efficient and necessary in the current climate, is the future of no contact delivery all that bright?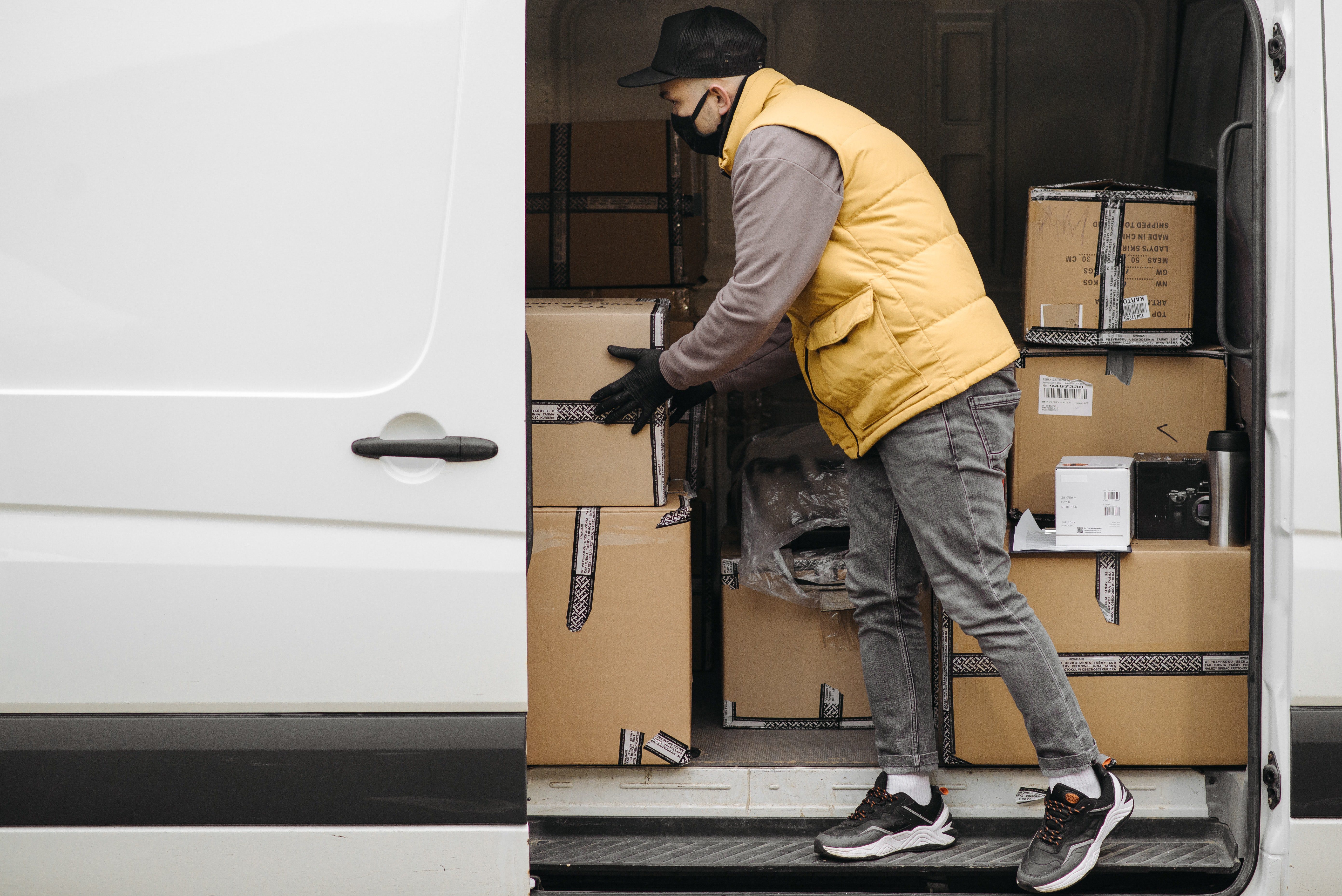 What is no contact delivery?
This form of service does exactly what it says on the tin. Delivery without the contact. Although this seems a small change, the idea of a courier handing you your parcel seems a distant memory. Normally left on a doorstep, no contact delivery uses modern technology to inform customers their parcel has been delivered through pictures or email updates. This method has worked to keep people at a distance but also offers a super quick and efficient way of receiving goods. 

Benefits of no contact delivery 
This new delivery strategy offers benefits for both the business and consumer, with companies around the world now using tactics such as same day delivery or express delivery for everyday customer service. Here's just some of the advantages surrounding no contact delivery. 
Health and safety 
Due to the core reasoning behind contactless delivery, health and safety is at the forefront of its benefits. Not only does it reduce contact with others but it has also introduced new safety measures for the whole delivery process. From social distancing in the warehouse and home to no more signature requirements, receiving a parcel has never been more straightforward. 
Digital payments 
Although most goods nowadays are paid online or through trusted apps, there might still be some occasions where cash is required. Contactless delivery and contactless payments therefore come hand in hand. Payments made through digital gateways offer businesses a more trusted way of receiving money whilst also being easily traceable and accessible. 
Customer loyalty 
Building trust with customers is one of the most important aspects of a business. Having a loyal customer base can offer a world of benefits and keeps you and them at ease. By proving you not only prioritise health and safety but that you also have the resources to do so, customers will have faith in the company and delivery process. 
Higher efficiency 
No contact delivery can offer efficiency amongst the business and customers. By having a quicker and simpler routine, couriers are able to deliver more parcels in a day. Customers also no longer need to worry about missing a parcel or not being there to sign for or retrieve it by hand. This saves time and resources on re delivery, contact with neighbours and collection services. 
Food deliveries 
One of the main sectors which has benefited from contactless delivery is the food industry. Supermarkets, takeaways and online shops are now taking stricter, safer steps in delivering food. Through the pandemic, restaurants have also now taken the opportunity to offer take out services, with apps such as Deliveroo catering for all. 
Reliable technology 
With no contact delivery comes advanced technology. Many retailers have now taken steps to ensure their customers trust the contactless process. Using tracking devices, sms communication and more specific time slots, delivery is more traceable and adaptable. 
No contact returns
Retailers and online businesses have now branched out into the returns process. Returning items can be a real hassle, especially when it takes a good few weeks to get your money back. Most couriers offer a home collection service where you can leave your parcel in a safe place in exchange for a receipt meaning you no longer need to take a trip to the post office or drop off location. 

Disadvantages of no contact delivery 
Although this new process makes everyone's life easier, there are always things that can go wrong. 
Human interaction 
Some take on the role of a delivery person for a more active, social lifestyle. With a lot of postmen or couriers covering local areas, the idea of relationships and day to day communication can be a real plus. No contact delivery has taken this interaction away and doesn't give much opportunity for a quick chat. 
Parcel safety 
One of the main issues with contactless delivery is the safety of the goods. With most parcels being left on doorsteps or in the open, there is always the chance of it being stolen. Although a lot of couriers offer proof of delivery through images or tracking, this doesn't offer the same level of reassurance. For instance, if your delivery arrived at 10am but you won't be home until 3pm, the parcel has been left unattended for a long period of time with a greater chance of going missing.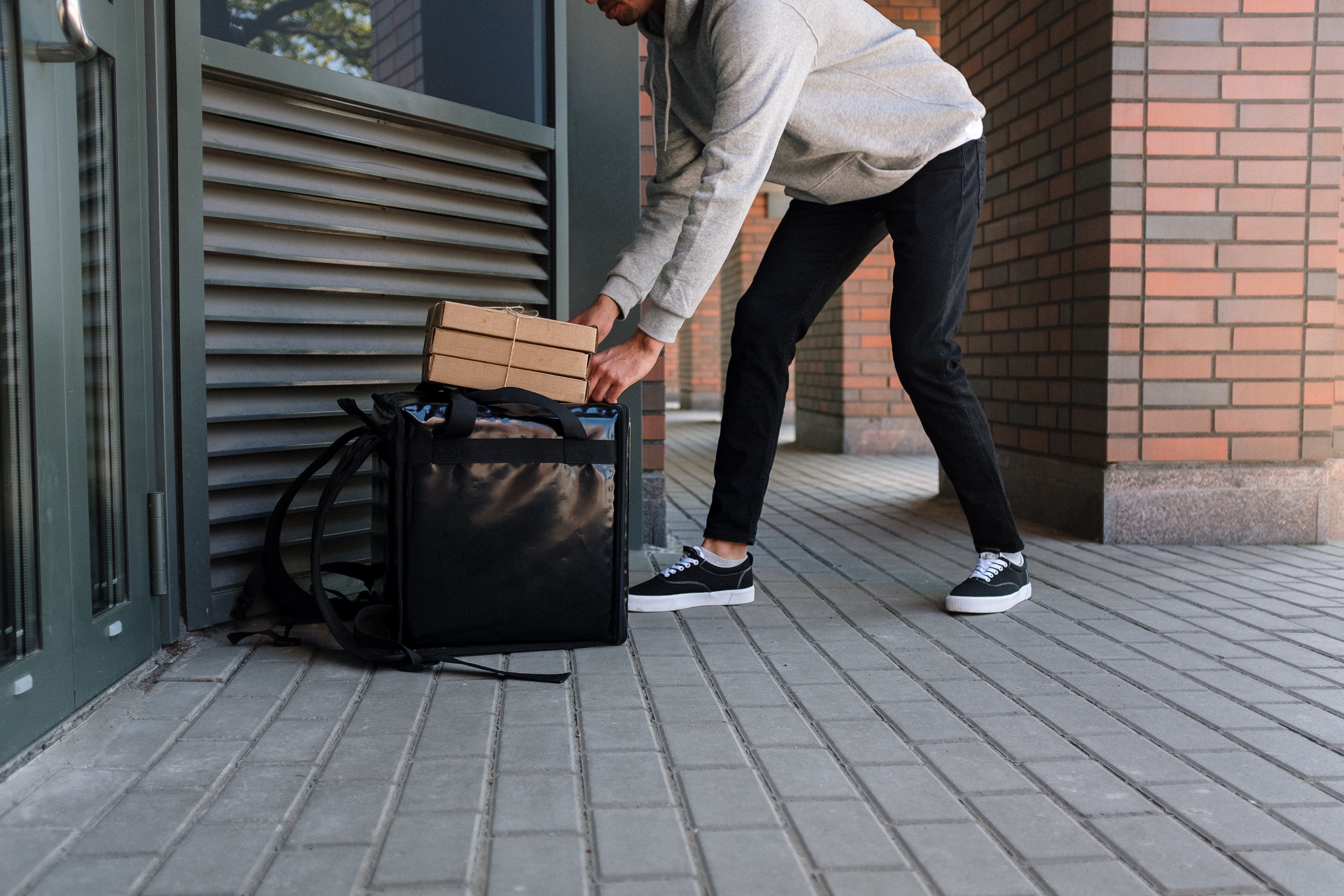 Courier Services Near Me
Nationwide Couriers have a network of over 2,500 delivery drivers, meaning we can always get your items where they need to be.
We have locations in Northampton, London, Manchester, Stoke-on-Trent, and many more!
All we need is your postcode and the delivery postcode to get started. From there, you can select whether you need the item ASAP or whether you'd simply like to pre-book a delivery.
We'll then give you available vehicle options, along with a price and time frame quotation.
Take a look at our service and get in touch on 0115 9865276 if you have any questions. Or scroll to the top of the page to access our free instant quotation service.